How to scan a receipt? (Video Demo)

Please check the below video demonstration:
Click on the "Scan" icon at the bottom of your screen.


Make sure you are in a well-lit area and center your receipt in the camera. You should see a red film appears over the receipt. Tap the yellow square at the top of your screen to turn it off if the red film is distracting. Touch the green button when you are ready to scan.


You can re-scan a receipt by clicking on the camera icon at the bottom left corner of your screen and selecting "Retake". If there is more than one receipt for a transaction, you can scan another receipt by selecting "Attach Another Image". Once you are satisfied with the scan, click "Submit".



After the receipt is submitted to scan, you will be led back the "receipts created today" screen, where you will be able to view all the receipts created today. The newly added receipt will be added at the top and you could tap to verify it after the scan is finished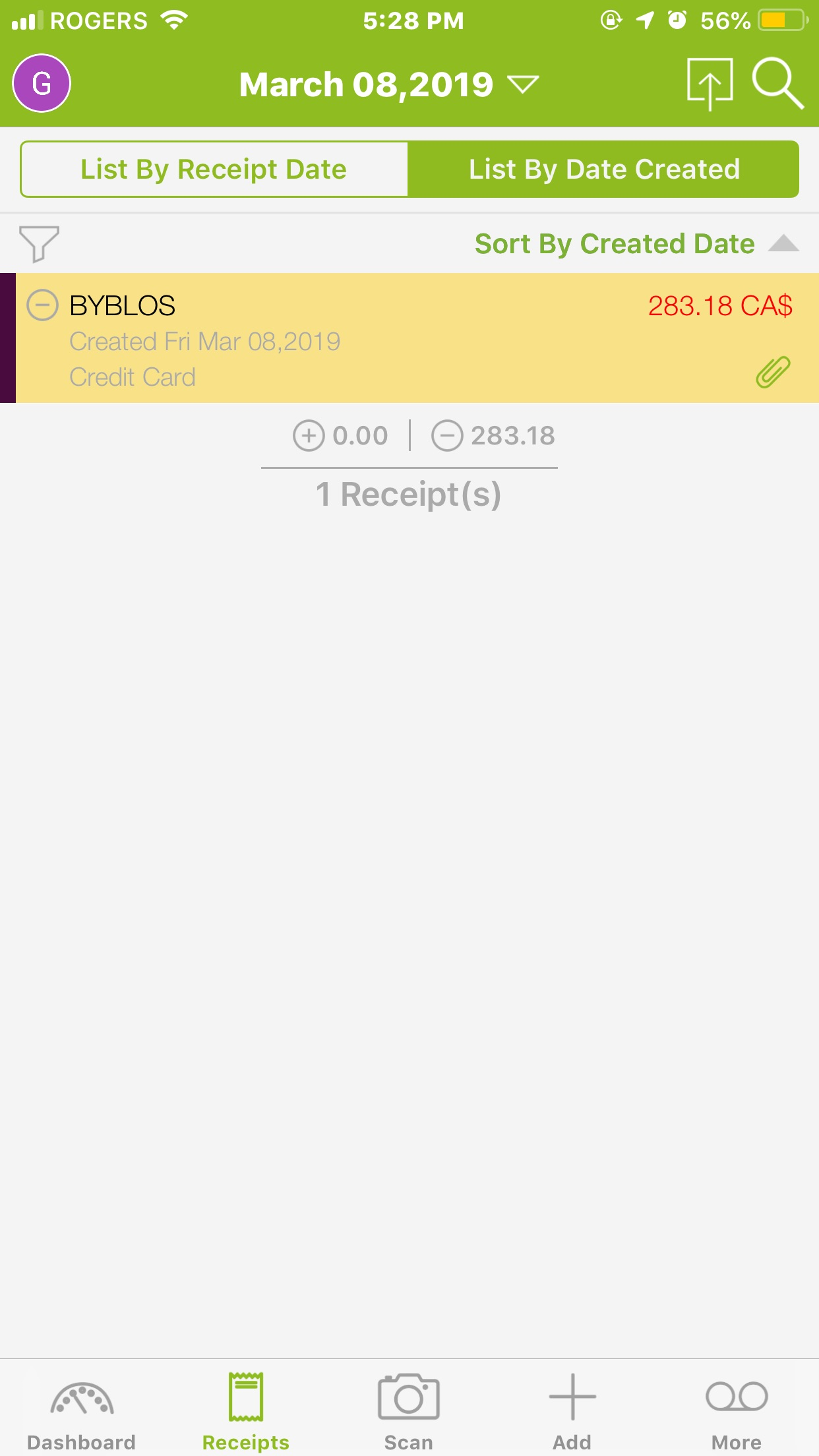 Tap the receipt to alter, view, or delete the transaction. Tap any item on the screen to update the information captured from the scan, and click the down arrow for more options. Pro tip: Adding tags to your expense will allow for easier search in the future. 

You're done!




Once you are happy with the transaction, click the checkmark icon to save your changes. You will be led back to a page where it shows all receipts you scanned/entered TODAY and the most recent one will be listed on the top. You can tap into it to view or further edit it.