How to generate PDF report containing receipt images?
You can request a PDF report which contains images for all the receipts you have chosen. An email notification with a link to download the PDF report will be sent to you once the report is finished. You can forward the email to anyone for reimbursement or receipt proof etc.






Then click "Add Report" button on the above screen, you will come to the following report search criteria screen. Define all search criteria, date range, by Receipt date or Date Created, set the report name ...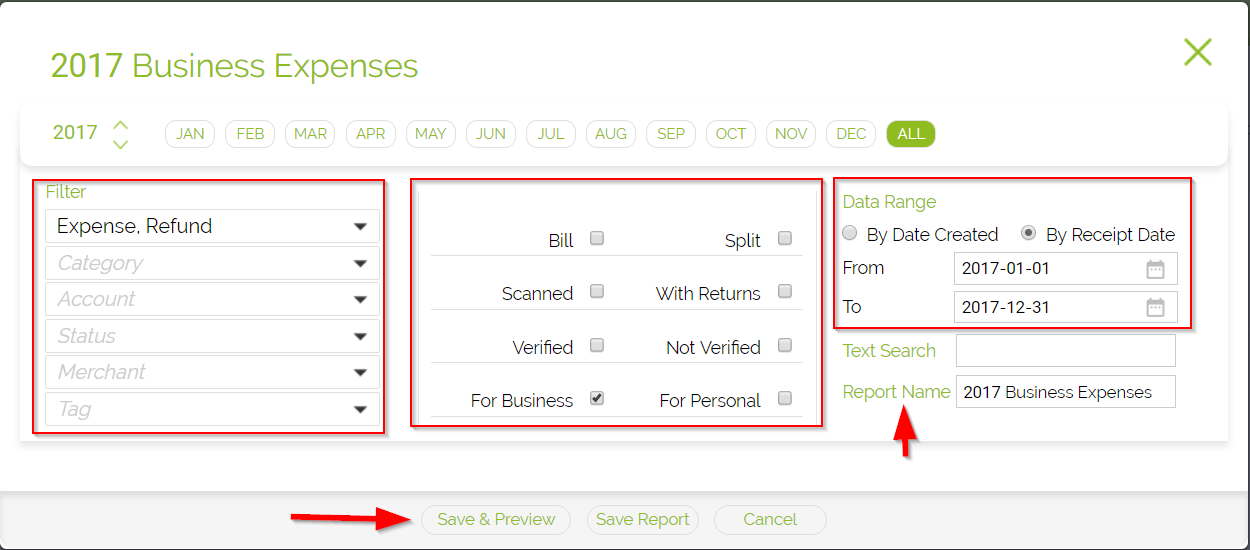 Then click "Save & Preview", you will come to the following screen.
Click the "PDF Report", a PDF report request will be sent to the server.  Once the PDF report is ready, you will get an email notification with a link to download the report.  Click "Return To List", on the Report "PDF Download" tab, you will see the report is ready for you to download:

Click "Download PDF", you will see a PDF report like the following: