How to forward email receipt for auto process? (Video Demo)
Please check the below video demonstration:
Each user will be assigned a unique Foreceipt email ID for processing email receipt. Ask your merchant to send the receipt to this email or you forward email receipt you have received to it, it will be converted to a pending E-Receipt automatically and notify you to verify it. Once it's verified, it will become a normal receipt and show in all devices. This function is only available for paid users or Pro Trial users not expired yet.

Email receipt can only support HTML receipt, attached PDF or image receipts.  Other types of attachments will not be supported. 
Please login to the web version at
https://www.foreceipt.com/
  with the same account you log in to the app to find your dedicated Foreceipt email ID in the below screen: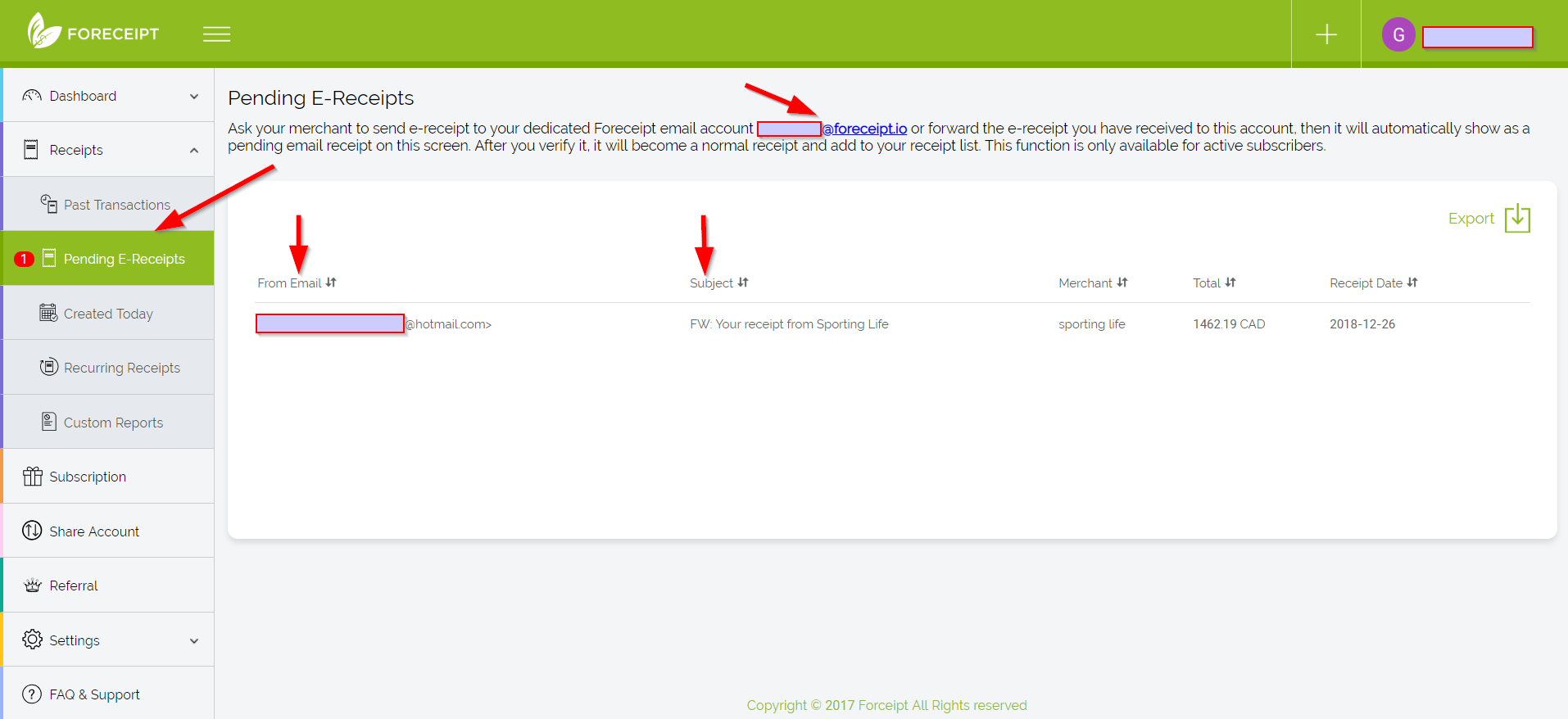 The red number 1 in the above indicates how many pending email receipts you have. Double click the pending email receipt, you will come to the following screen to verify it: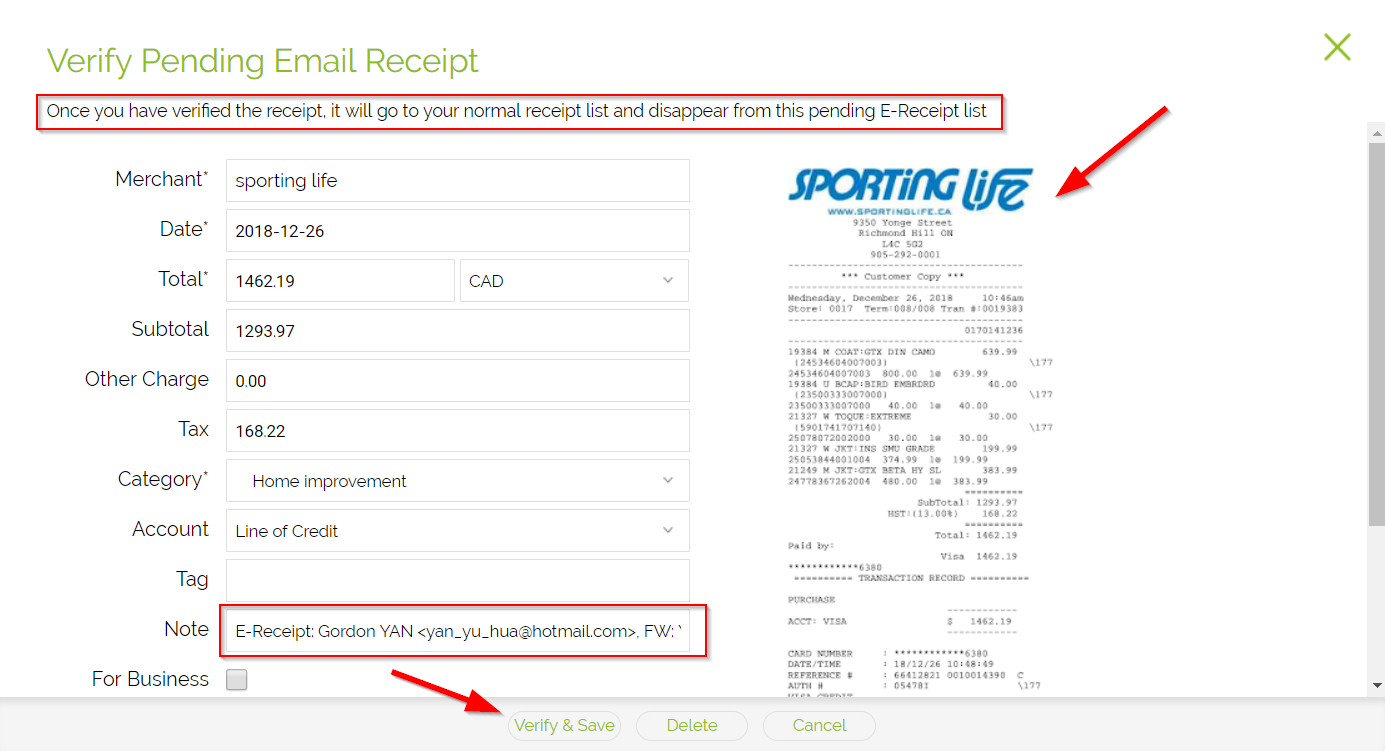 The right side will be the email receipt picture you have received. After you verify and save the receipt, it will become a normal receipt and show in both app and web and included in all reports.
Currently the Pending email receipt verification function is only available on the web version. It will be added to the app in the future. Y
ou can wait until you get a list of pending email receipts, then verify them all together.