How to upload a bank transaction CSV file? (Video Demo)
You can save your bank transactions into a CSV file from your bank sites, then login to the web version at
https://www.foreceipt.com/
to
upload it to Foreceipt and quickly convert any of them to Foreceipt expenses or incomes.
Please check the below video demonstration:
Here is the detail step by step instruction:
1. First, please pick the bank transaction file to upload as the following screen illustrated:

2. Once you selected the file, you can view the content before uploading it: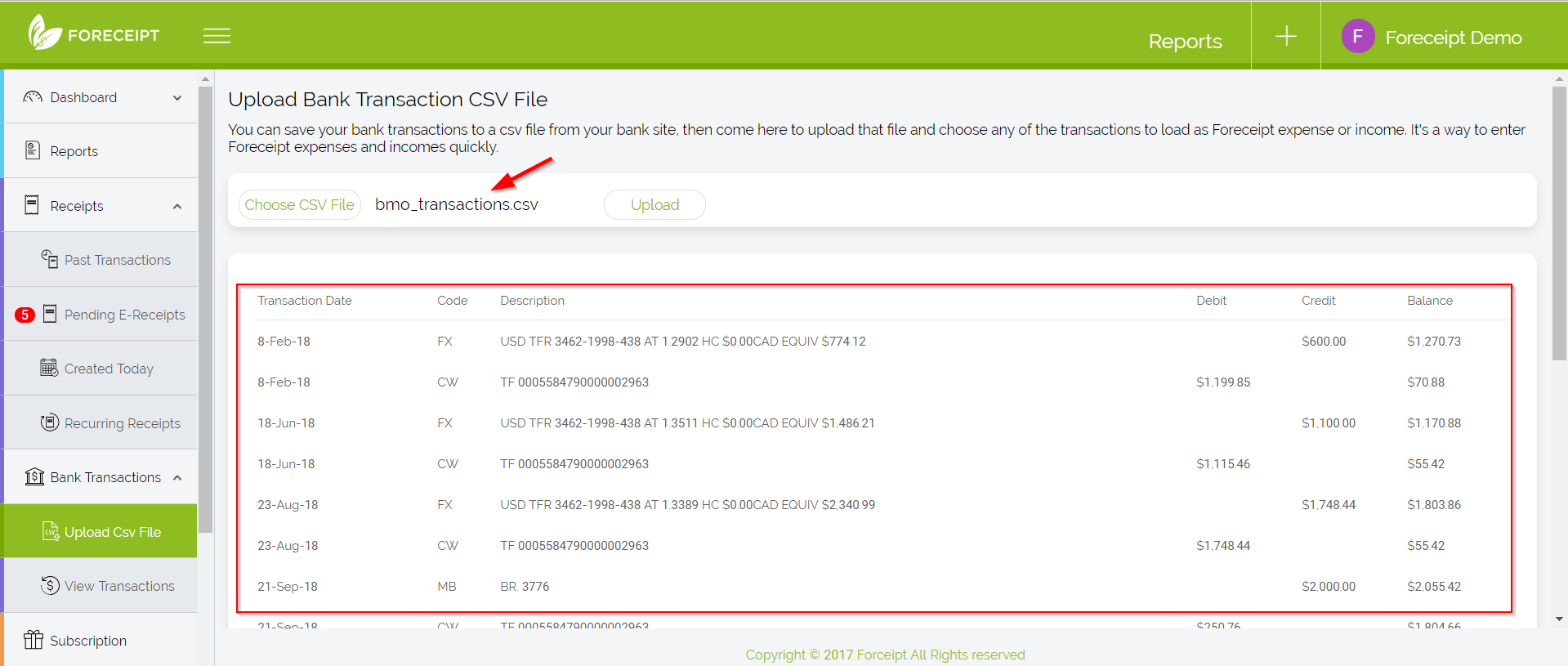 3. Then you can click the Upload button and define the mapping as shown below. If you don't see the account in the account drop down, please go to Settings/Account page to set up the account first, then come back to this screen.
No worry, clicking "Upload" button on this screen will simply load the transactions to Foreceipt for your review. It will not load them as expenses or incomes automatically.
4. Once you have set up the mapping and click the Upload button, you will come to the below transaction view page for this file, then you can pick which transactions to add to Foreceipt. For those transactions with "Match Found in Foreceipt", you may click the "Yes" link to check if the transaction is already in Foreceipt; if yes, you may simply delete the transaction. For other transactions, you may add them to Foreceipt or delete it. Once all transactions from the same file are fully processed (added to Foreceipt or deleted), the file will disappear from the "Uploaded Files" drop down.
When you click the "Yes" link, the "Match Found In Foreceipt" will look like the following:
If you select some transactions and click "Add" button, you will come to the following screen. You can change the merchant, category etc on this screen. Once you click "Save" on this button, these transactions will be added to Foreceipt and you can check the result right away on Receipts / Created Today page. These transactions will also disappear from the pending transaction list for this file.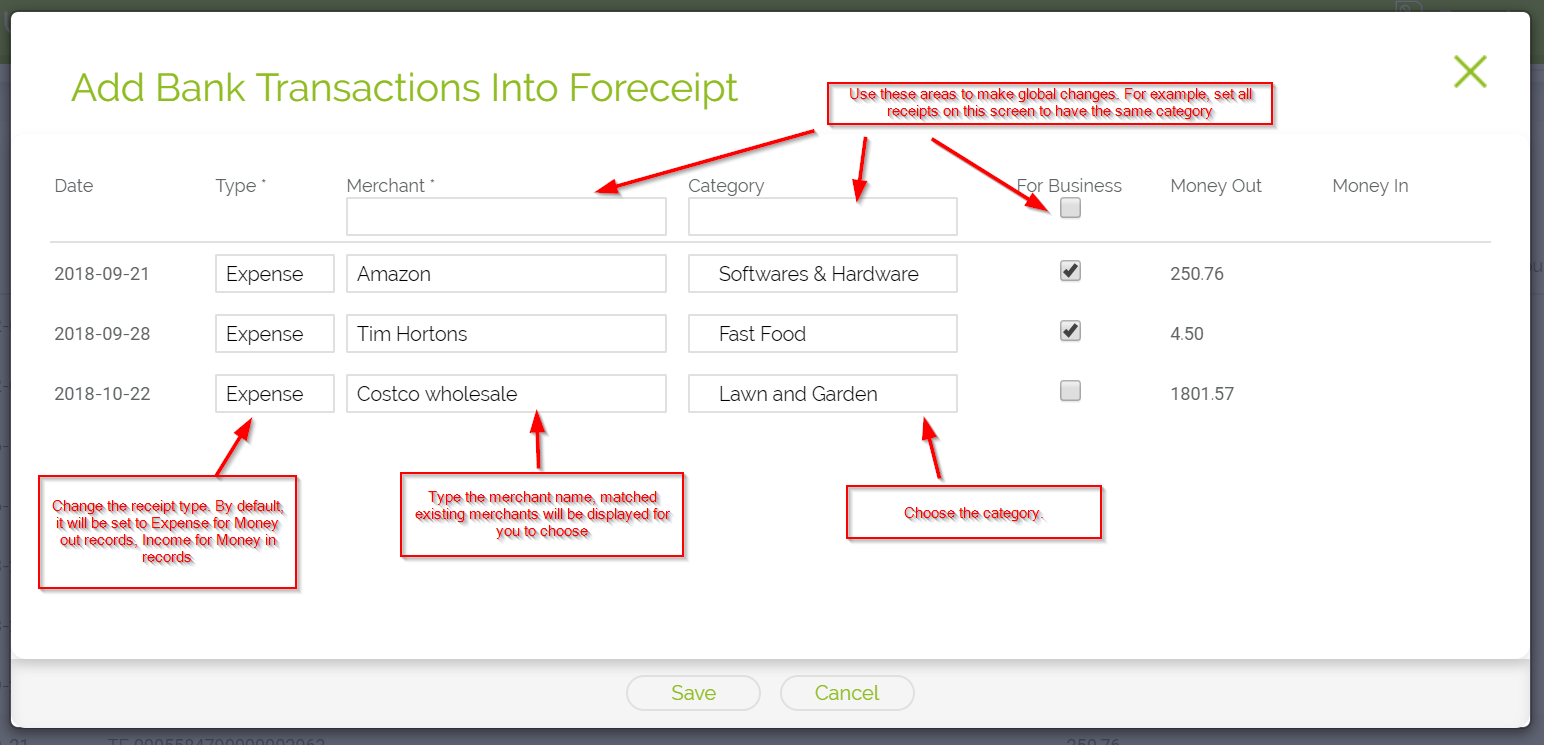 You can select pending transactions from the file to delete together: